Many of us suffer from the problem of not being able to remember the password. It is essential to use strong passwords to save your documents. Because if you use simple passwords, they are more likely to be hacked.
Don't worry because we have come up with a solution to this problem. Use Nordpass Digital Vault & Password Manager. It will not only remember the password but will help you to create a strong password.
Always remember that the stronger your password, the more secure your account will be. So, create yours easily with the Nordpass. We will discuss all the details about it in this article. So, pay some attention to look over the report.
What is Nordpass?
Nordpass is a password manager from the cybersecurity team behind NordVPN that aims to preserve your strong passwords in a secure lockbox so that you never forget them. XChaCha20 vault is encrypted here, which ensures that the passwords are just for your eyes. It can produce and auto-fills complicated passwords.
You can keep your passwords with you wherever you go, with support across multiple types of equipment. No one will see your password even if they want to. This easy-to-use interface creates it easy to stay secure.
The features of Nordpass
It has many features which are given below.
It contains all the basics of a password manager. It syncs and conserves your passwords and will automatically replenish when you log in. It is also a cross-platform application usable for Windows, macOS, Linux, Android, and iOS and offers Google Chrome, Mozilla Firefox, Microsoft Edge, Brave, Opera, and Safari browser extensions.
If you fail to think of a strong password on your own, it will suggest a strong password. It can securely store various things besides your passwords, such as notes, credit card details, personal information, and anything else. You can use too its two-factor authentication system to login into the account. There is no possibility of your account being attacked by hackers.
Here you can create multiple passwords for multiple folders. You can securely share your password with another person and import passwords from different authorities. But remember that your sources must be Firefox, a CSV file, and chrome. It is a quick and straightforward method that can import embedded scanned files and passwords with images.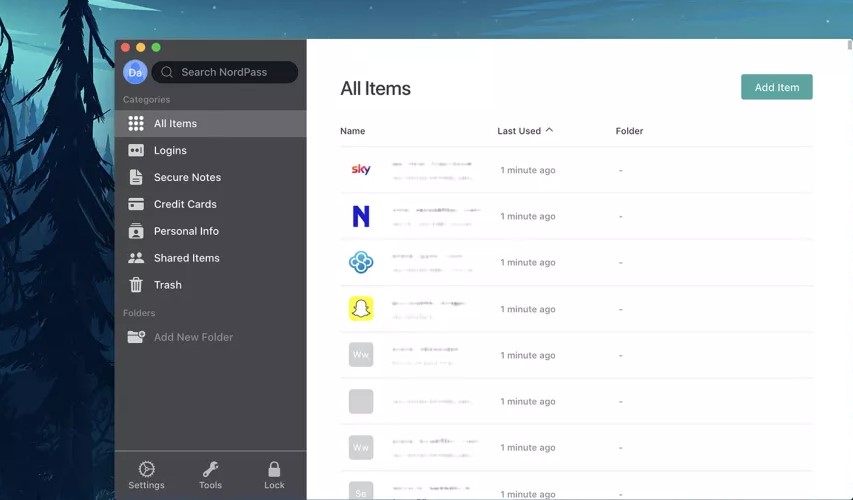 It gives email support to its customers 24 hours a day. But now it has included two new security features. The features are data breach scanners and password health. They are scanning the web with a data breach scanner to watch if users have ever been risked. And Password Health identifies whether users' passwords are weak.
Browser extension
In the browser extension you will find – with the exception of the recycle bin – the same record categories. The settings icon also takes you to the password generator. Of course there is also a search function. When you add a new record by clicking on "Addd Item", you switch back to the Web dashboard, where the URL of the current page is already listed.
NordPass focuses entirely on the functional essentials, resulting in a tidy interface that can be controlled intuitively. Some users may be missing a desktop application (we don't) and compared to other password managers, a feature shortage is emerging – but we'll get to that in the next point. The user interface has hardly any flaws.
The security system of Nordpass
Nordpass using the XChaCha algorithm to encrypt and decrypt data. It is utilized to encrypt user vaults, and 256-bit encryption is vastly secure. This encryption is much more efficient, which is why technologists like Google and Cloudfare use it to assure secure speedy connections for their users.
Its security system is created with the XChaCha encryption algorithm. Due to which your password will be limited only to your eyes.
The architecture it has is of zero-knowledge. It means that passwords are encrypted on the user appliance and reserved just in the cloud. This Nordpass cannot edit, view, or manage user's passwords in any other way.
Here, the master password acts as a key that unlocks the encrypted vault. It provides two-factor authentication. For user dignity, it has one more pane of protection that is a biometric scan. The feature only permits the user to have their particular fingernail/fingertip or face ID.
In February 2020, an independent researcher, Cure53, conducted an audit to confirm Nordpass's password manager's security.
The cost of Nordpass
It has two plans. They are free and premium. We will explain to you both.
The free plan is accessible for any client for a lifetime. However, users will find limited size features for use this plan. And it's only usable for one appliance. Here users will not have the opportunity to share their folders with other users. A credit or debit card is not required for this.
Now come to the premium plan. This plan is offered for one month, one year, and two years. The two-year program costs just $2.49 per month. Here users will be able to enjoy the full benefits. Here they can use the most active six different devices. There are other benefits such as secure item sharing, additional password health, and data breach scanner.
Premium plans have a few sections. Like student premium, the family premium, etc. The cost of the family premium is $3.99 per month, and you can use five several accounts. And the 10 percent discount on student pack maximum spending and benefits are the same as the premium plan.
Mobile use
The NordPass app for smartphones is as easy to use as its big browser sister. Here you will also find the record categories logins, notes and credit cards as well as the trash. Of course, the data is constantly synchronized so that it always matches in the browser and on the smartphone. Only the "Shared Items" seem not to be accessible from here so far.
In the settings, there is an additional option to unlock your password safe by fingerprint. This makes mobile operation a little more practical, but has the security gaps typical for this technology.
NordPass does not have its own browser. If you are redirected to the corresponding website via your login, the system browser of your smartphone will open. In this browser – we also tested Google Chrome on Android – the AutoFill function of NordPass was extremely reliable, and almost all our logins were automatically recognized. As in the browser version, problems can only occur if the URL is slightly different.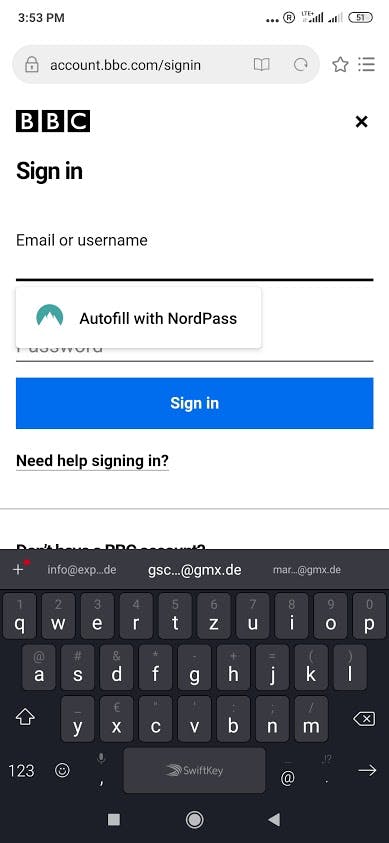 How to install Nordpass?
The creator of Nordpass has prepared it easy to install the app with the snap package. The Snap package supports any Linux diffusion. Open a terminal window, and you should find the app listed in your desktop menu when the installation is complete.
How to use Nordpass?
Open the app, and you will see that you will be asked to log in with the email address related to your Nordpass account. Fill in the information provided and click on the login option.
Then notice that a six-digit code will be sent to the email you have verified the account. To recover this number, type it as required, and the process will continue.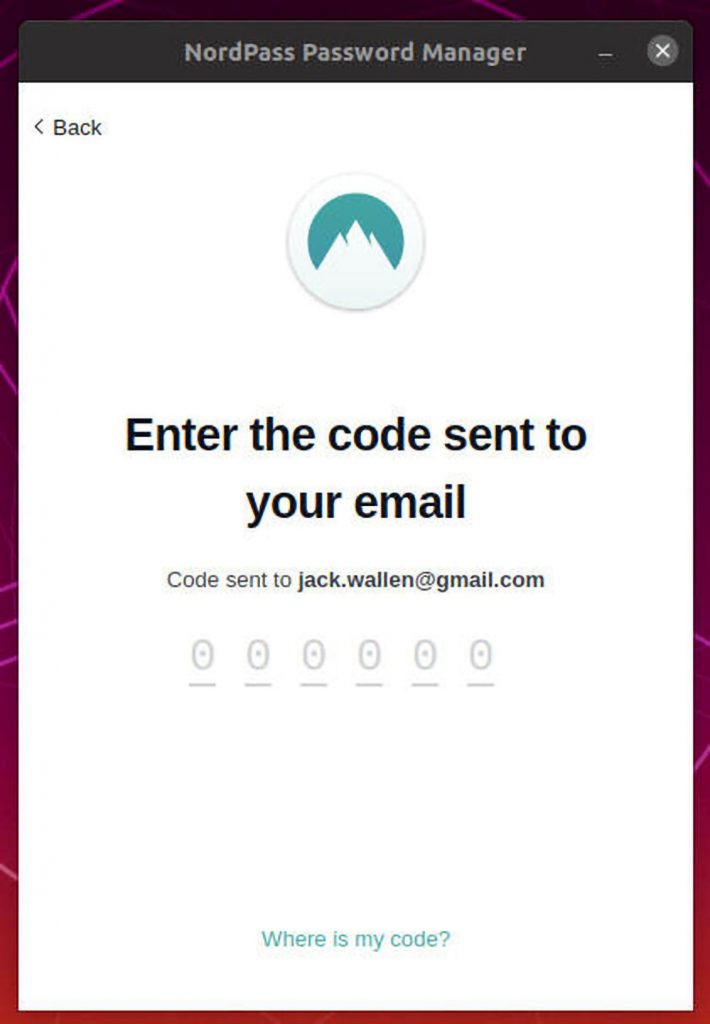 I will then prompt you to create a master password. Confirm a strong password.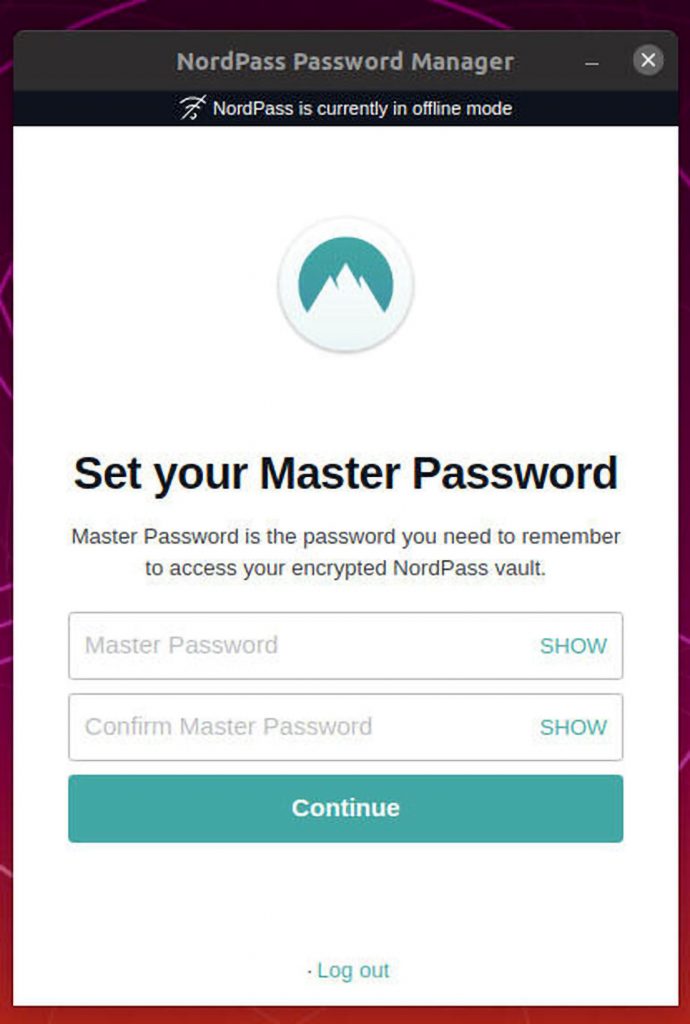 Your Nordpass account will open right away, and you're ready to start adding entries or import a CSV file of login credentials.
So, use the Nordpass password manager to create and strong password instantly. It is a fantastic discovery of NordVPN. It is doing a lot of benefit to people.
If you want to use this fantastic app, then download it from the image below.