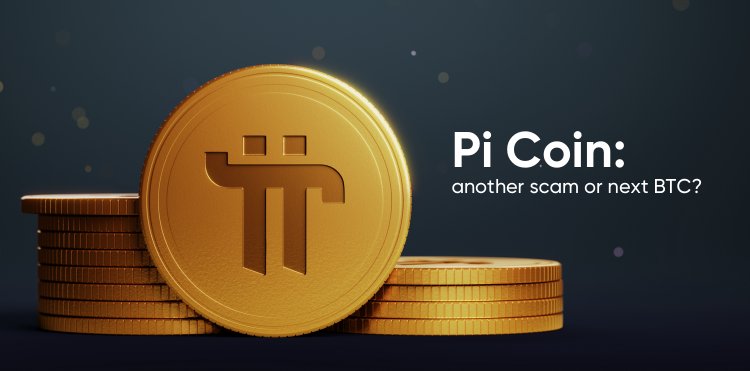 Pi coin is the newest digital currency with over 17 million members worldwide, and Stanford PhDs founded it. Before the launch, it has already grabbed the attention of the crypto society. Pi is very simple to use, and many users join Pi to get involved in the crypto society and wait for the future to profit.
Active your Pi account with our referral code solaris007 and share it with your friends.
Early Bitcoin adopters have amassed huge profits from mining and keeping the currency in the same manner as early Bitcoin adopters have compiled massive profits from holding the coin. On the other hand, others have compared Pi to a worthless multi-level marketing (MLM) scheme.
But what is Pi coin, and how the Pi network system works? Do you know what the Pi cryptocurrency is and want to learn more about it as a future investment?
This article explains what the Pi coin is and what it seeks to do, and how it shapes up the Pi cryptocurrency price projection.
What is Pi Coin?
Pi is the latest digital currency that you can "mine" (or earn) with your smartphone.
Pi coin is a digital currency initiative that seeks to keep crypto-mining available; the centralized nature of the first generation of coins, such as Bitcoin, has made them inaccessible to the general public. The Pi Network, created by a group of Stanford alumni, allows users to mine coins using a cell phone app while also validating transactions on a distributed ledger.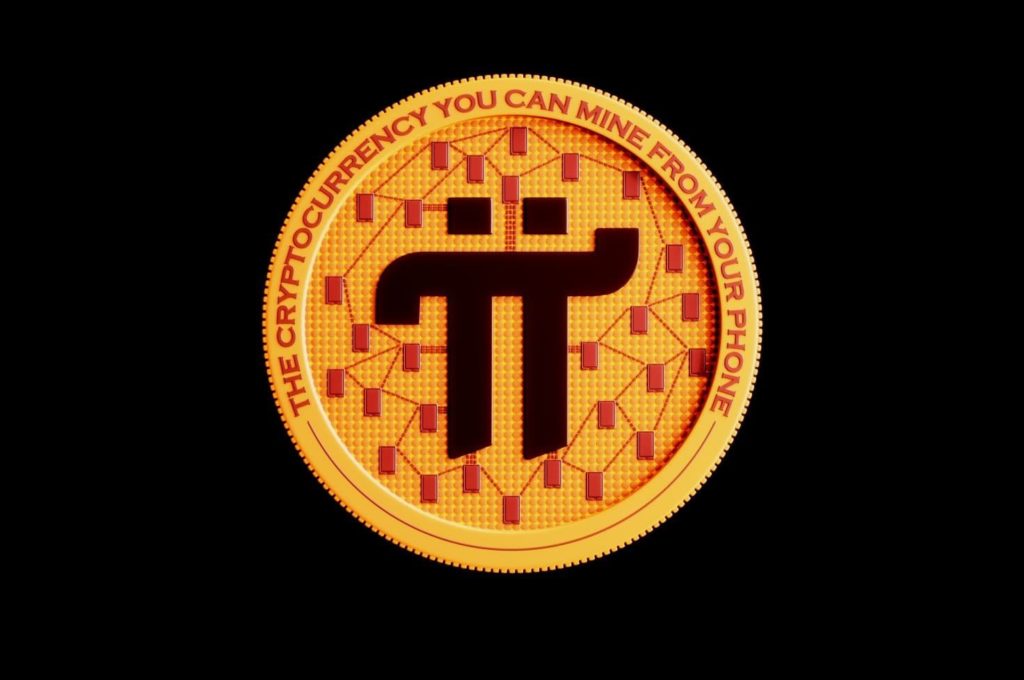 On March 14, 2019, the free mining app Pi launched with great branding. It was their first project phase. The network had more than 100,000 active subscribers by June 2019, and more than 3.5 million by Phase 2 opened a year later. In May 2020, the app began running advertisements to raise funds for the initiative. In March 2021, the number of users reached 14 million, up from 12 million in February.
Pi Coin is the online currency that operates on the Pi network, and like other cryptos like Bitcoin, it was programmed to be "halved" daily to maintain scarcity. When a miner reaches a particular milestone, the amount of coins he or she earns for handling new transactions is limited by half.
When it passed 100,000 users, Pi's mining rate was halved to 1.6 per hour, then halved again to 0.4 per hour when it reached 1 million, and finally to 0.2 per hour when it reached 10 million. It will continue to split until it comes to 1 billion subscribers, at which point it will be empty.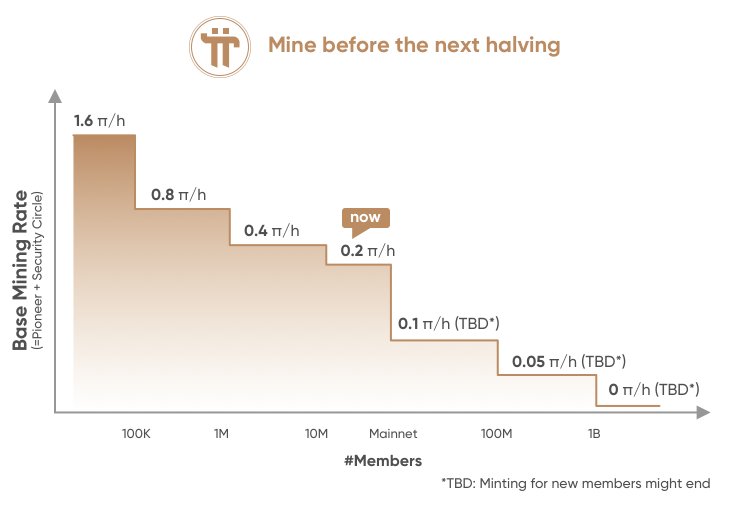 Users will volunteer to test the Pi Node desktop app on their device during the project's current second process. But when will Phase 3 begin – in 2021, for example? According to the developers, the launch of the third phase is not set in stone and is dependent on the second phase's development.
How does this app work?
This application encourages you to win Pi by contributing to Pi's ecosystem in small ways. You receive extra Pi the more you
share.
To start earning Pi, check in every 24 hours and then push the lightning button to begin mining. Start mining by asking close family and friends to join the group, and it will increase the hourly rate. You can increase your pi earning by growing your security radius; it also combines overall network security – after the 3 days. Always remember that Pi's old members can mine more fasten than the new members.
Use our invite code solaris007 to active your Pi app and start mining.
How Do I Join This Amazing Program?
Download and install the Pi Network software on your phone is the easiest way to access the Pi Network.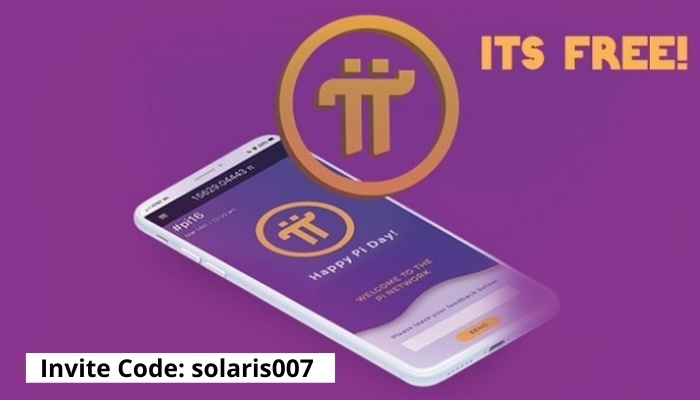 Go and download the Pi app by clicking HERE to download the app from google play store and it is the android version.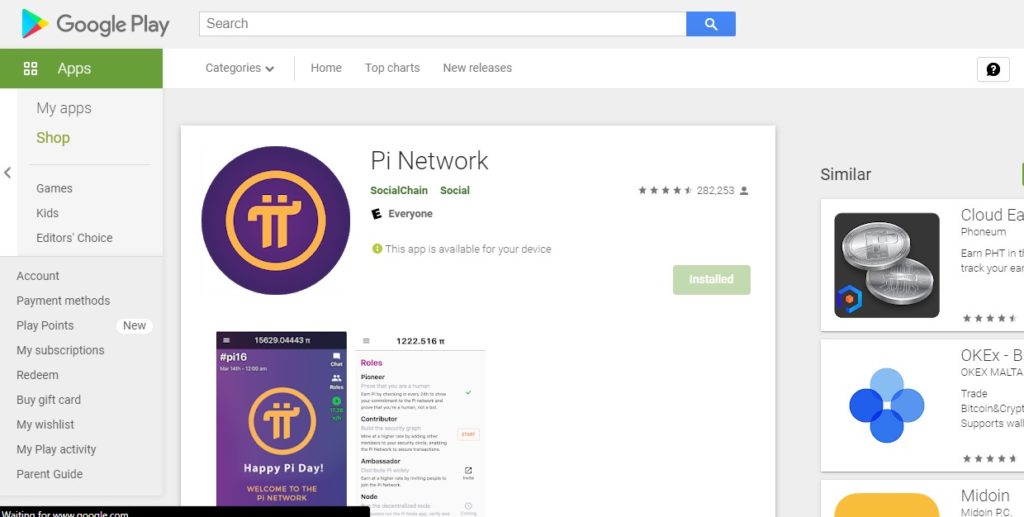 Pi app is also available for IOS click here and download the IOS app.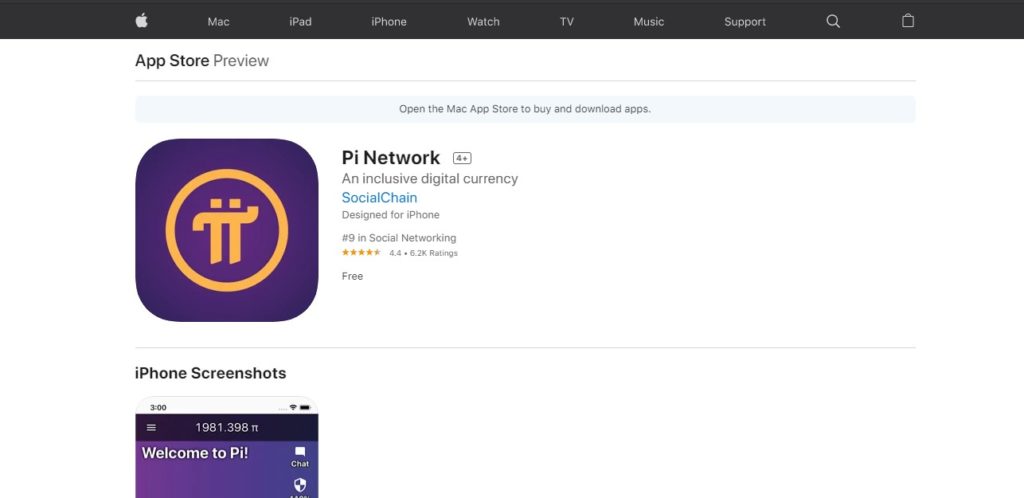 Please note that the Pi team would never ask you for any account or login details, and you can also connect this app to Facebook so that funds can still be reached if your phone is lost.
Want to join? Now need an invite code, use our invite code solaris007, and then invite your friends!
Does Pi network have a future?
If the mainnet opens and customers get the cryptocurrencies they've been mining, making Pi Network price forecasts for 2021 would be more straightforward. We'll have to wait to see the future until then. It is supposed to happen as Phase 3 debuts.
Unlike several other blockchain ventures, Pi Network has relatively little knowledge online, even on cryptocurrency news pages.
Of course, we may be proved incorrect regarding Pi Network: that it would open, users would receive their coins, and that the cryptocurrency would be valuable. The project has a sense of legitimacy because Stanford University alumni created it.
Crypto ventures have previously exceeded expectations, but rug pulls, scams still dominate the market, and pyramid schemes, as shown by the crash of OneCoin. According to some figures, up to $19.4 billion (£14.2 billion, €16.4 billion) was taken when OneCoin went bankrupt, and hundreds of individuals were punished.
When will Pi be worth something?
According to the Pi project, the base mining rate was 1.6 per hour when it first started, but after 100,000 users were onboarded, it dropped to 0.8 per hour. When the service reached one million subscribers, it was reduced to 0.4 per hour, and the most recent cut to 0.2 per hour came after the app's user base surpassed 10 million.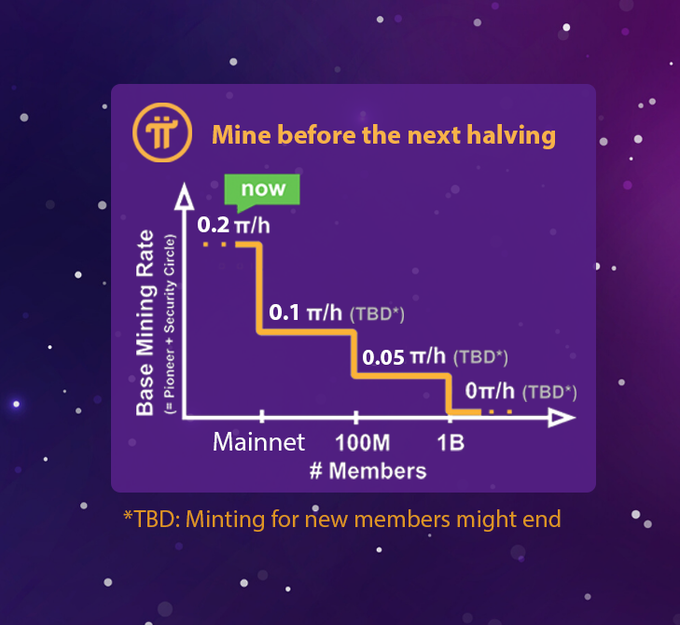 The Pi Network recently announced on Twitter that it currently has over 14 million Pioneers on board, encouraging them to "mine at a faster pace while they can." The second halving to 0.1 per hour is supposed to happen as the mainnet opens (the exact date is unknown); if Pi only reaches one billion subscribers, the payout will be negligible.
Use our invitation code solaris007, and then use yours to invite your friends!
Pi Coin still in pre-release mode
If you're looking to add Pi Coin to your portfolio, you won't be able to do so right now. Users who have mined the Pi cryptocurrency would remove or swap their coins only during the project's third process when Pi switches to a fully decentralized blockchain. According to the project webpage, Pi cannot be exchanged during the testing process to avoid bogus accounts from collecting coins. As Pi switches from a testnet to a mainnet, when the blockchain protocol is finished and completely implemented, wallet balances must be honored.
As a result, Pi Coin is currently unavailable for purchase on any cryptocurrency exchange or trading site.
Holders will be able to take complete ownership of their private and public wallet keys after Phase 3 launches, and they will be able to use the coin to purchase goods and services on Pi's peer-to-peer platform or trade it for fiat currency. Users cannot move or invest their currency until they have the keys.
Is Pi coin legit?
Many people making Pi coin forecasts are more curious about whether this project is a hoax than about the cryptocurrency's potential worth.
Many who have downloaded the software have made some of the most ambitious Pi coin price predictions; some have indicated that a single Pi coin might be worth somewhere between $10 and $100 right now. However, there is no testimony to establish this claim, and the Pi Network team hasn't provided many updates on the project's development.
In Southeast Asia, Pi Network appears to be particularly common. However, blockchain experts speaking to VnExpress in Vietnam have questioned the crypto platform's credibility, citing that purchasers do not have entrance to their secret keys as one of the reasons.
The Pi Network's Crucial Points
The following are remarkable the main highlights of the Pi network:
1. It is compatible with your cell phone and does not drain your battery.
2. Digital money that is secure, non-counterfeit able, and interoperable
3. The Pi App, which is available on both Google Play and the App Store, is a fun way to learn about the Raspberry Pi.
4. The Pi Node with Pi App Access from Your Phone
5. Protection at a scale that is simple to use and does not consume electricity.
Conclusion
Pi Network is now just an exercise in mobile mining. If the team keeps working on the idea, it can become a true crypto phenomenon.
Pi Coin was designed to allow regular citizens to mine the coin using their cell phones.
Pi Network isn't going to be the next Bitcoin. Since Bitcoin was first released, the source code was made public, demonstrating how the blockchain works. Mining was a reasonable procedure that never necessitated people recruiting one another. The other promising aspect of Pi Network is that it has a robust and active user base, which is beneficial to the developers. We'll write another article and discuss industry dynamics if there are any further changes.
Use our invite code solaris007 to active your Pi app and start mining.
FAQ
1. What is Pi Coin?
Pi is a brand-new cryptocurrency that is for everyday people. You can easily earn Pi coins from your smartphone. Pi networks provide the app to its user's handy smartphone to control easily.
2. Is this genuine? Is Pi coin a scam?
Pi isn't a scam. It's a genuine attempt from a group of Stanford's alumni to make bitcoin more accessible to the general public. Pi is led by two Stanford PhDs and one Stanford MBA, who both helped to create Stanford's blockchain culture.
3. What is the function of this app? How can I get more Pi?
This application helps you to win Pi by contributing to Pi's ecosystem in small ways. You can earn extra Pi the more you share.
4. Is it necessary for me to keep the app open to mine? Does the application use up my data or battery?
The pi app doesn't affect your phone performance, drains the battery, and uses your phone's cellular data. You can click the lighting button and start mining; after that, you can close the app.
5. Why do past members can mine at a quicker pace?
Members who join earlier mine at a higher cost, incentivizing donations to the network when they are most important.
Pi strives to be the world's most widely used and distributed cryptocurrency. Pi incentivizes the early members to make sacrifices that would guarantee its sustainability to accomplish that goal.
6. What is the task of that Ambassador? What is the system of the earning team?
You will earn a 25% bonus on your base mining rate for each user you invite to the network as an Ambassador. You come to be an Ambassador when new members join your earning team and sign up for Pi Network using your invitation code. When the earning team is successfully mining, each participant receives a 25% boost to your earnings.
7. What does it indicate to be a Grantor? What should I do to become a contributor?
By forming a security circle of 3-5 trustworthy members, you will gain more Pi as a Contributor. After you've completed three mining sessions as a Pioneer, Pi's Contributor job becomes available to you.
8. What will Pi coins be available for purchase?
The Pi cryptocurrency is expected to launch during the Pi Network's third phase of growth. The delivery date is yet to be determined; it will be determined based on the results of the trial process and the resulting listing on cryptocurrency exchanges.
9. What is the value of Pi?
Pi is currently worth around 0 pounds, euros, and other currencies, equivalent to Bitcoin in 2008. Pi's worth would be backed up by other network members' time, attention, merchandise, and services.
10. Is it possible to mine from multiple devices? How does the network keep bogus accounts, bots, and other nefarious characters from earning Pi?
No, you can't mine from many devices at the same time. One account per user is the network's strict guideline. To prevent bogus accounts from mining Pi, Pi employs a multi-pronged approach.
11. Is this a wallet app? Can we be in charge of our own private and public keys? And, in the future, will we be able to save our Pi in an external wallet?
Yes, your phone can function as a cryptocurrency wallet connected to your existing accounts (phone number/Facebook).