VAULD: A new platform for Crypto
Crypto is still a hot topic for most of us out there, and an app that would help us get huge interest rates would be an excellent deal in this industry. Vauld is such an app that allows you to borrow/lend cryptocurrency, exchange and trade with crypto to earn online with interest rates up to 12.58%.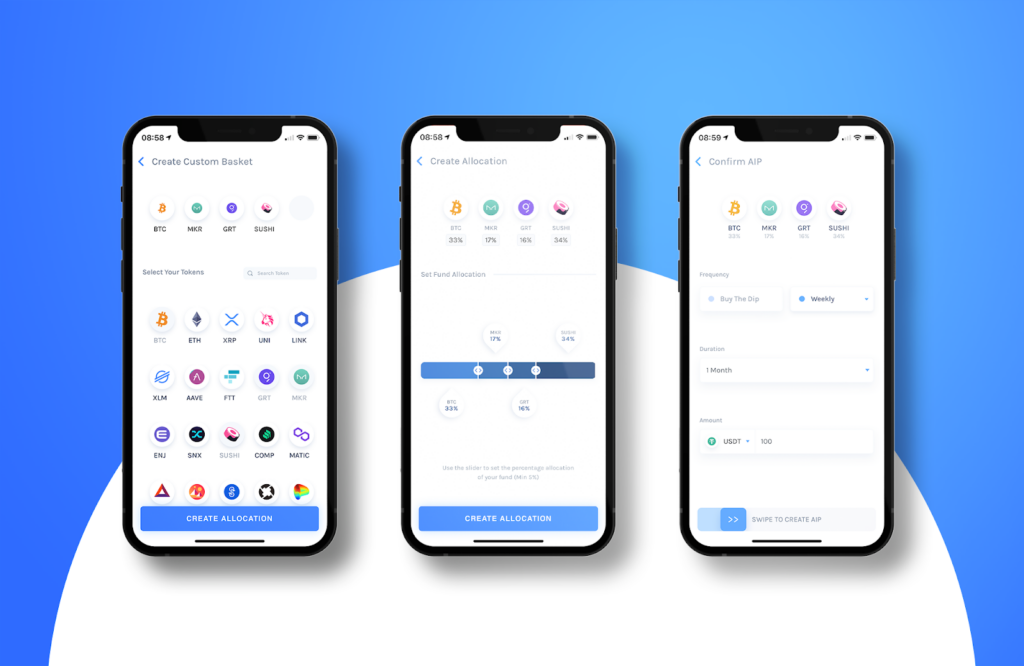 Like any other market, dealing with Crypto can become a bit technical. Thus, Vauld provides the majority of crypto operations at ease. In addition, vauld.com is a stable platform with a friendly user interface, which is ideal for people seeking to invest in Crypto for the first time.
Vauld allows you to trade, borrow and lend different cryptocurrencies such as Bitcoin (BTC), Ethereum (ETC), Tether (USDT), as well as other numerous currencies with ease of access, also allowing you to earn an interest of up to 12.68%.
There are multiple advantages of using Vauld as a platform. In this article, we shall be discussing how Vauld may be the right pick for your trading. The various points are explained below.
Interest Rate at Vauld
Surprisingly, different Crypto dealing services often provide different interest rates, especially when converting your balance to other currencies offered at the portal. These various currencies can be occupied by depositing cash.
You may earn interest on your cryptos in your account, with rates as high as 12.68%. It provides a variety of rates, including savings and fixed deposit rates. Vauld pays out weekly on your tokens, and interest is computed daily. You have complete control over your funds and can remove them at any moment.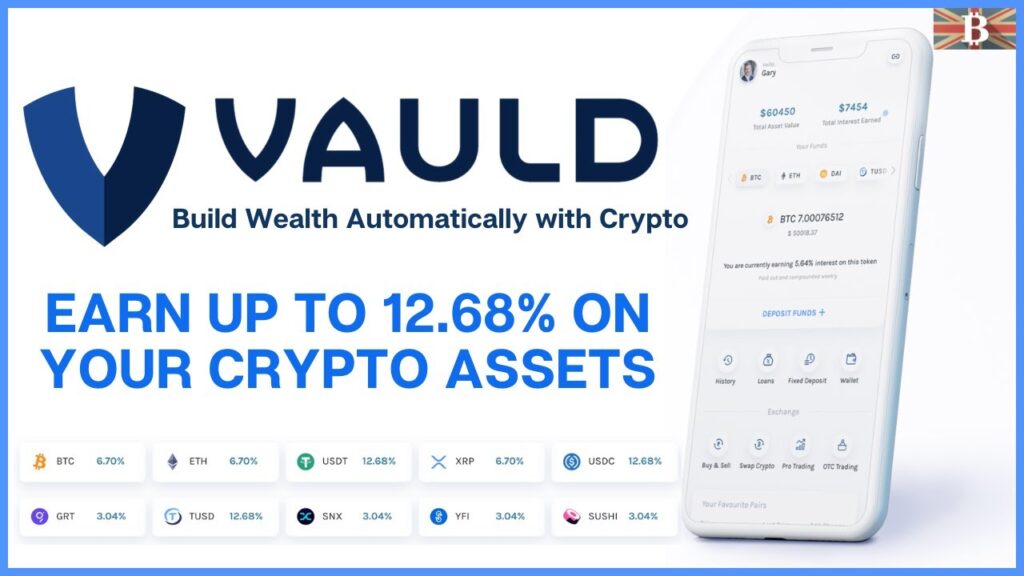 People profit from fixed-term deposits because they help them earn greater interest and are simple to open. In addition, it provides competitive pricing in comparison to its competitors. You can opt out at any time after registering with no penalty.
Compound Interest at Vauld
Each week, compound interest is earned. You may even take out a loan upon your tokens. This means taking out a limited credit secured by your cryptocurrency assets. It may be paid back in any number of payments, with fast approval and no hidden costs. Of course, the APR will differ depending on the crypto asset.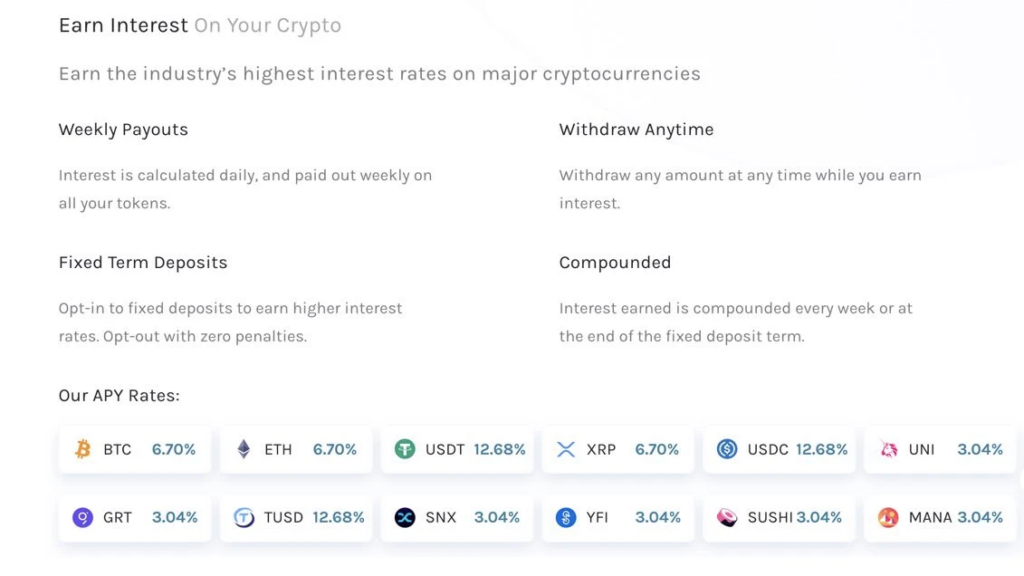 Vauld allows you to trade currencies with other users with maximum security and privacy. You can exchange your cryptocurrency such as Ethereum and Bitcoin for traditional currency like Dollars, Pounds, Rupees, and Euros in the Crypto exchange.
Furthermore, Vauld also is a valuable platform that provides a worthwhile interest rate to its users.
Customer oriented platform
The best thing about Vauld is that the idea behind allowing ease of access for you is making the app extremely user-friendly.
The central concept of CEOs Darshan Bathija and Sanju Kurian is to make sure that you get the best rates at the best price, providing you with the best service possible.
Vauld's customer service is mediocre at best. However, if you have a question, you may speak with one of their staff members using the chat section.
Vauld offers premium services at no extra charge to subscribers with specified amounts of AUM. Users with a balance of $10,000 or more can schedule phone calls with the support team to make their experience even more effortless. Vauld account holders with a balance of $100,000 or more receive a dedicated account manager.

AIP at Vauld
Vauld also provides its users with lending and borrowing features. These features allow you to trade, lend and borrow currencies and earn profits. You are able to buy AIP with two different options.
AIP, which also stands for Automatic Investment Plan, allows you to buy cryptos repeatedly based on specific conditions that you can set on your own. AIP also includes a basket, a collection of two or more crypto coins or tokens that you can purchase and develop.
The main goal of a basket is to get a designated plan. One such basket, named "The Best of Crypto," includes Bitcoin (BTC) and Ethereum (ETH) because they are the most popular and the most significant selling crypto. They are also termed as the "market movers."
The AIP also allows you to create your basket, including your preferred cryptocurrencies. This can be done by selecting the "Create New Basket" option displayed at the top.
Lending and Borrowing at Vauld
Vauld is not just a currency exchange platform; it is also a borrowing and lending platform that allows users to earn significant interests. This is how crypto lending works:
When you borrow a loan from Vauld, the borrower has to select a platform at which you can loan some cryptocurrency. To get a loan from Vauld, you can provide your crypto as collateral, and once you pay down the loan, you can get your crypto back as it was.
For example, if a person has some money invested in Bitcoin as a fixed deposit and immediately needs fiat currency such as dollars immediately, they can partner with Vauld and get a crypto loan. In this way, they can keep their crypto and bring it back after paying the promised loan payment of crypto.
Vauld also allows you to take up to 66.7% of their cryptocurrency's current value. They get their collateral (their cryptocurrency) back once they have paid the loan amount with interest. This further allows the lender to earn interest on their crypto.
Risks You Should Know About
Although lending sounds like a quick way to make good interests off your crypto, there are certain risks associated that you should be aware of.
Since the crypto market is highly volatile, there are specific procedures that you should be sure of before providing loans to borrowers. It is also essential to understand the different funding methodologies offered by the platform you interact with.
This includes complete transparency of their funding policies and their lending policies. At Vauld, there is full transparency of how you can lend money based upon the volatility in the market and how it may affect your crypto wallet.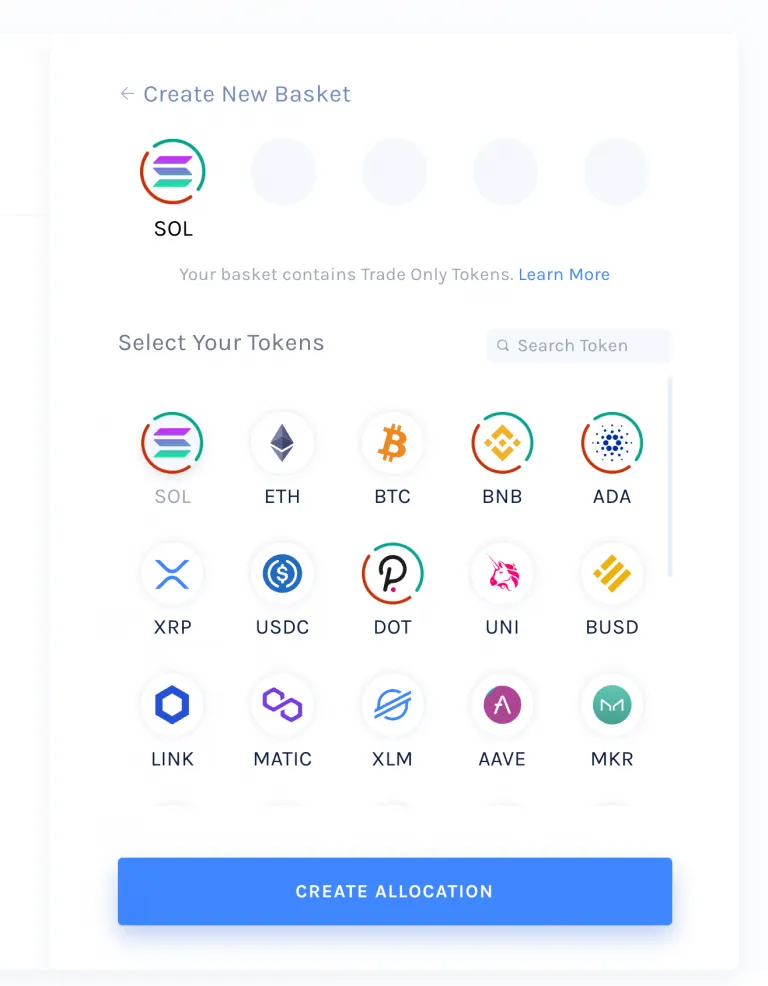 Finally, the firm includes a FAQ page with various questions and answers that may be of use in resolving any issues you may have. However, there is no phone number listed, and the only email address that can be discovered is on another website.
Vauld additionally provides instant crypto swap and a pro trading terminal for pro-traders to make life easy for its customers. As a Binance market maker, they obtain the best possible rate and transmit those savings to end-users like us.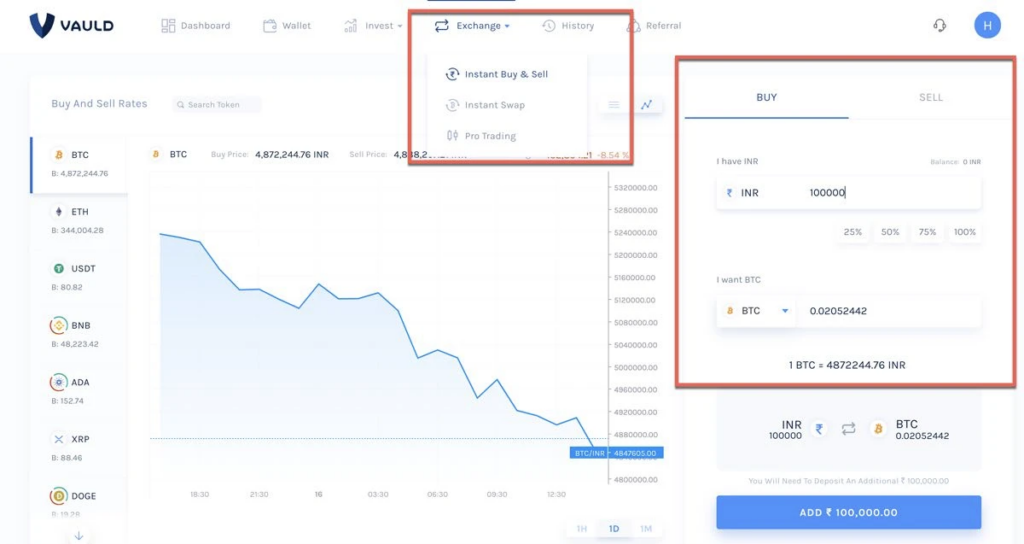 Pros and Cons
A list of pros and cons may help you decide what this platform is all about.
| | |
| --- | --- |
| Pros | Cons |
| Easy and high-interest rates | Relatively new platform |
| Low trading fees | Unavailability of tax integration software |
| Loan accessibility | Unavailability of API |
| No withdrawal or deposit fee | |
| Feasible fiat and crypto exchange | |
Among numerous cons we can observe above, the major one is the emergence of Vauld in the crypto market. Since cryptocurrency is an old game, Vauld is relatively new to the game. However, Vauld's was launched in 2018, and most people opt for such platforms that they've already tried.
Final Thoughts
Vauld is one of the ideal cryptocurrency exchange platforms for users. It has provided customers with extreme feasibility and ease of access to the market. In addition, vauld is designed to have an extremely user-friendly interface, thus, making it the perfect fit for you.
There are numerous drawbacks of using Vauld, such as being a baby company in the market and countless technical faults. However, the design of this platform is based upon different ideas that have allowed it to emerge as one of the most used crypto platforms.
Furthermore, vauld enables you to interact with the crypto community in just a few taps to get more information about the platform or Crypto.
FAQs
Is it safe to use Vauld?
Vauld has partnered with BitGo, the most trusted entity in the crypto market.
Furthermore, Vauld uses multi-factor authentication, which has to be completed by the user whenever a transaction is made on the account. This allows end-to-end protection for the users details such as their bank account, crypto wallet, etc.
How much interest can I earn on Vauld?
Vauld provides its users with the best rate in the market and provides an interest rate of up to 12.68% based on your account.